6 New Style Stars You're Gonna Obsess, Esperanza Spalding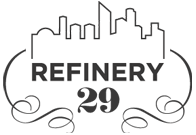 31/08/2011
Who she is: She's the Austin-based singer, bassist, and composer who was the surprise Best New Artist winner at the Grammy's this year, beating Beiber, Drake, Florence + The Machine, and Mumford and Sons.
Why she's got potential: She's setting an example on how to embrace retro trends, while being the face of modern style.
Signature look: This beauty switches up her style from glam, red-carpet starlet looks to menswear (yes, more menswear!) swag with a cool,
throwback vibe, much like her album, Chamber Music Society. She also rocks an afro that could make even Diana Ross jealous.
Check put the rest of the list!
Do you want to contact us?